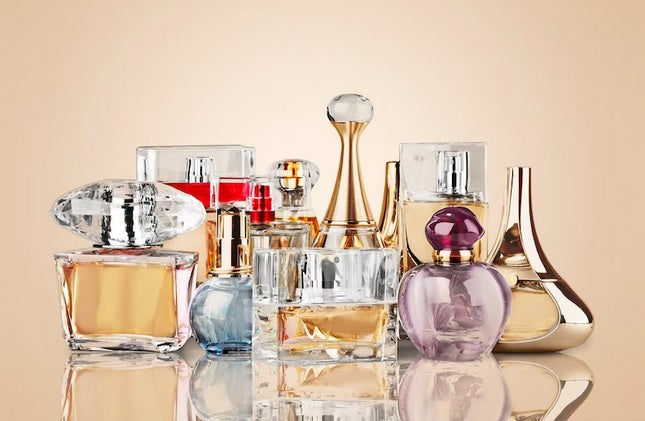 Discover the Magic of Hard-to-Find Perfumes and Fragrances
Are you tired of wearing the same perfumes that everyone else seems to have? Do you long for a signature scent that sets you apart from the crowd? Look no further! We have curated a collection of hard to find perfume and fragrances that will ignite your senses and leave a lasting impression.
One gem in our collection is the Escada Moon Sparkle EDT Spray. With its enchanting blend of fresh fruits, floral notes, and a hint of amber, this fragrance captures the essence of a moonlit evening. Its unique and elusive nature makes it a must-have for those seeking a touch of mystery and allure.
For those who crave a scent that exudes confidence and individuality, the Escada Incredible Me EDT Spray is the perfect choice. Its captivating blend of exotic spices, floral accords, and sensual vanilla creates an irresistible aura that leaves a lasting impression. Embrace your inner uniqueness with this exquisite fragrance.
If you're a fan of timeless elegance and sophistication, the I Love Dior EDT Spray is a fragrance that will transport you to a world of luxury. With its harmonious blend of citrus notes, floral accents, and a touch of warm wood, this fragrance embodies the essence of refined femininity. Indulge in the allure of Dior with every spritz.
For the adventurous souls who crave a burst of energy and freshness, the Burberry Sport EDT Spray is a dynamic choice. Its invigorating fusion of zesty citrus, aromatic herbs, and vibrant woods creates a fragrance that embodies the spirit of active living. Stay refreshed and energized throughout the day with this captivating scent.
Last but not least, the Jaguar Pink EDT Spray is a delightful fragrance that celebrates femininity and grace. Its delicate floral bouquet combined with juicy fruits and warm musk creates a captivating aroma that is both sweet and sophisticated. Embrace your inner strength and elegance with this charming fragrance.

Discover these hard-to-find perfumes and fragrances and embark on a sensory journey that is uniquely yours. Indulge in scents that awaken your senses and leave a lasting impression wherever you go. Unleash your individuality with these exquisite fragrances that are as rare and exceptional as you are.